When you sell or lease merchandise, vehicles, or other tangible personal property in California, even temporarily, you are generally required to obtain a seller's permit, and to pay sales tax on your taxable sales. Sometimes people incorrectly refer to a seller's permit as a resale number or resale permit. A seller's permit is a state license that allows you to sell items at the wholesale or retail level and to issue resale certificates to suppliers. Issuing a resale certificate allows you to buy items you will sell in your business operations without paying amounts for tax to your suppliers.
The process of starting a business in California can be complex. The best way to ensure that you are in compliance with all state requirements is to consult with our permit experts. LegalFilings can help you navigate the process of starting your business and can help you obtain the licenses and permits you need.
CorpWatch™ Compliance
Included is our advanced compliance monitoring portal which will track deadlines for filing state taxes and maintenance filings for your business.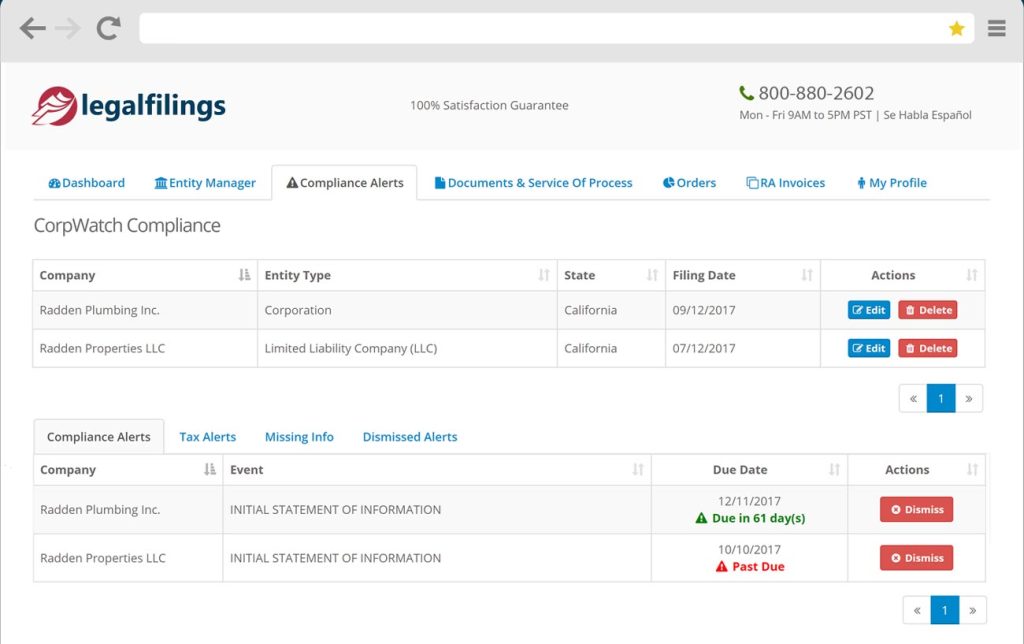 Why Legalfilings
We're entrepreneurs — just like you. We understand that your business is constantly evolving, and so are we. Our team is dedicated to staying ahead of the curve and keeping you informed on all the latest news, insights, and resources for entrepreneurs.
We're passionate about entrepreneurship, and we're here to help you achieve your dreams. Thanks for being part of the community!