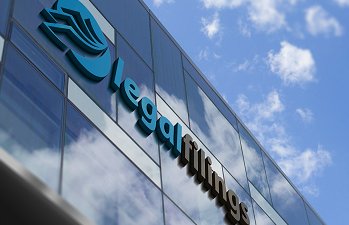 Company Background
LegalFilings was founded in 2001 under the principle of offering our clients effective incorporation and tax exempt filing solutions that are affordable and guaranteed. Our mission is to simplify the online incorporation and tax-exemption process and offer business owners superior levels of service and support. With over 50,000 entities formed in all 50 states, LegalFilings has become the number one choice for businesses across the country.
We believe that by simplifying the incorporation process, our clients can start their businesses more successfully and create the sustainability they need. LegalFilings offers the best value in incorporation and tax exempt filing services and can create a solution that suits your needs and the needs of your business.
Satisfaction Guarantee
Our customer-centered philosophy is embraced by every employee at LegalFilings and is evidenced by the policies we stand behind, including:
100% Satisfaction Guarantee: If you are not satisfied with any of our services for any reason, please contact us immediately and we will either correct the situation or provide a refund, your choice. If requesting a refund, simply contact us within 20 days of purchase. Unfortunately we cannot refund money charged by the government (filing fees, taxes, etc.) or other third-party costs incurred while processing your order. We are, however, very flexible and are willing to work with you to ensure your satisfaction.
Customer Service Support
If you ever have a question about a product, wish to place an order, or check on the status of your order, you can call us 9am to 5pm at 800-880-2602 and our fully trained customer service staff will be happy to help you.
Over the years we have worked very hard to develop and maintain a reputation for providing world-class customer service. You have our commitment that we will do everything we can to ensure that your every experience with us will be a positive one.