California DBA – Fictitious Business Name
Get a DBA in any county for $69 + official and publication fees. Trusted by thousands of businesses, LegalFilings is the smartest way to get your dba.
100% Satisfaction Guarantee
Service Includes Filing and Publication
CorpWatch Compliance for your Business
The phrase "doing business as" is a legal term that refers to a person or entity conducting business under a name other than their own. A DBA is also known as an assumed business name or fictitious business name.
When you operate your business using a DBA, you are still operating as a sole proprietor or partnership. The only difference is that you are using a different name for your business. Using a DBA can be beneficial because it can help you create a separate identity for your business. It can also make your business appear larger and more established than it might if you were operating under your own personal name.
There are a few things to keep in mind if you are considering using a DBA for your business. First, you will need to check with your state and local governments to see if there are any restrictions on using a DBA. You may also need to file paperwork and pay a fee to register your DBA.
Using a DBA can be a great way to create a separate identity for your business. Just be sure to do your research and file the necessary paperwork to stay in compliance with state and local laws.
CorpWatch™ Compliance
Included is our advanced compliance monitoring portal which will track deadlines for filing state taxes and maintenance filings for your business.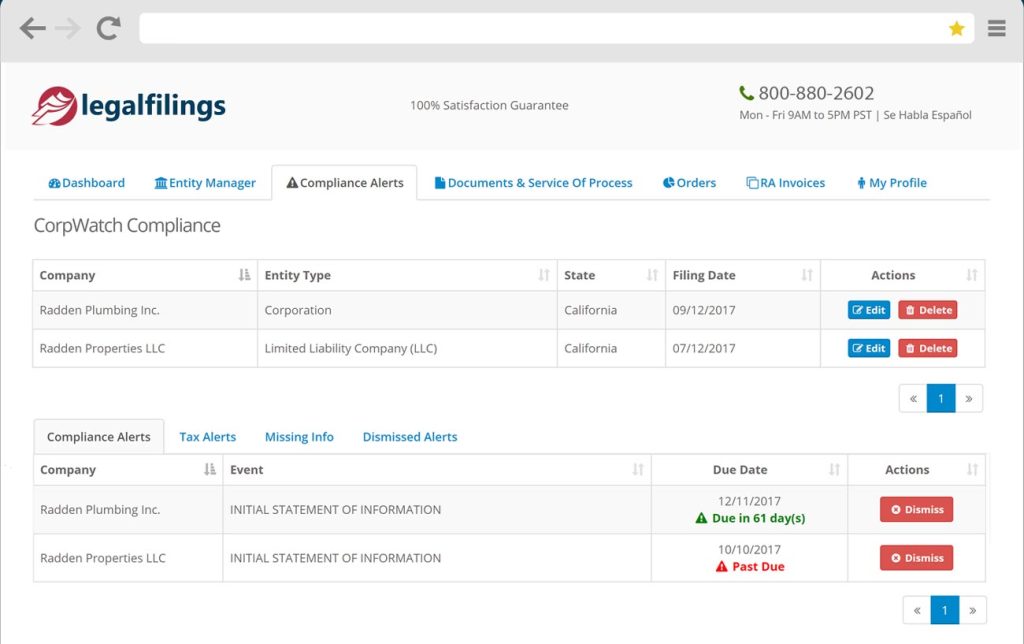 Why Legalfilings
We understand that your nonprofit is constantly evolving, and so are we. Our team is dedicated to staying ahead of the curve and keeping you informed on all the latest news, insights, and resources for nonprofits.
We're passionate about entrepreneurship, and we're here to help you achieve your dreams. Thanks for being part of the community!